Parking
Generally, parking nearby can be quite limited, however free on-street parking can often be found on nearby Stradbroke Road or Marlborough Road.
The town's main car park at the pier has over 250 spaces and is a 5-minute walk away. Alternatively, a second car park is found on Gardner Road on Southwold common.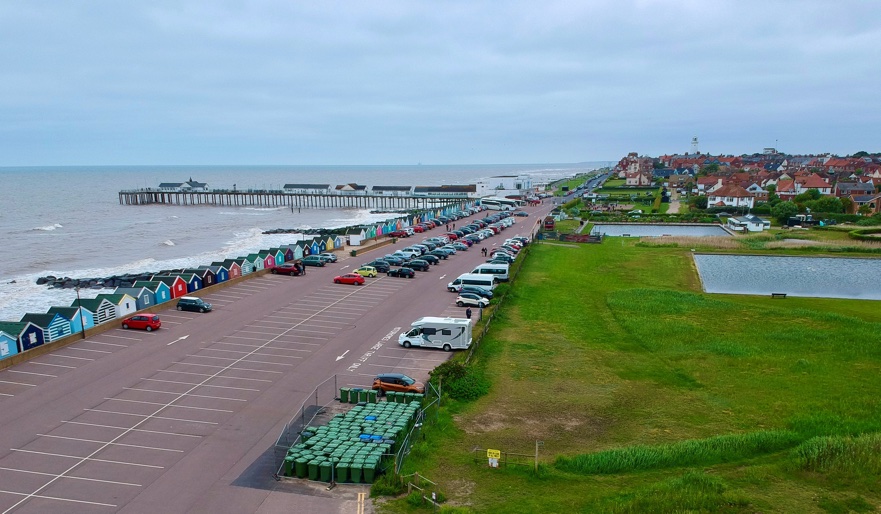 How to find us
From Southwold High Street - Turn down past the CO-OP supermarket onto Church Street, at the end of this road turn right and then immediately left towards the building with the blue Adnams sign. Continue past the public toilets and school on your left, the Southwold Arts Centre is the next building on your left. For the Old Hospital, take the next left through St Edmund's Green and we are straight ahead.
From Southwold pier - Heading South away from the pier turn inland to your right down Field Stile Road, continue across the junction with Marlborough Road before taking the next left onto Cumberland Road. Continue for 150 yards past the park and church yard. The Southwold Arts Centre is the next building on your right.
For the Old Hospital, continue down Field Stile Road from the seafront until the junction of Cautley Road on the right - the hospital is straight ahead.
Finding us within the Old Hospital
Our entrance from the street is next to the entrance to the Nursey, tap on the glass door or give us a call when you're here!